A Complete Buying Guide On Choosing A Motherboard
A motherboard is the primary circuit board of the PC. So, while choosing a motherboard we should work with care as other components like CPU and graphic cards are depend on the motherboard. Choosing a motherboard is confusing to work and also it is the trickiest component to select for your computer. In this article, you will find a complete buying guide on choosing a motherboard for your PC.
What is a motherboard?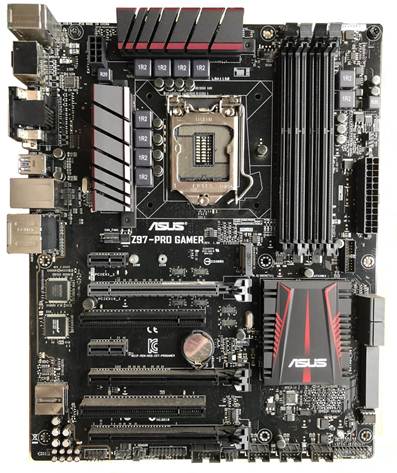 A motherboard is a Printed Circuit Board (PCB) and it is considered as a backbone to a variety of components. It communicates with the components and also provides connectors to the other important parts of the computer such as the Central Processing Unit (CPU), Graphics Processing Unit (GPU), memory, and storage.
There are a variety of advanced products like mobile phones, tablets, laptops, and desktops and everything needs a motherboard to operate. When it comes to choosing a motherboard there are a lot of technical things to know, but there are some mandatory things to consider before buying a motherboard.
5 things to consider before buying the motherboard:
The motherboard is the only component that controls the entire system so care should be given while choosing a motherboard. While choosing the motherboard make sure that it supports the processors, type and kind of memory used type of video adapter used, speed of communication ports, and other key characteristics.
Choose the right chipset
The chipset is the administrative assistant of the system and it will handle the ancillary functions by making it possible for the processor to compute. The chipset will determine what type of embedded features are available such as USB 2.0, Serial ATA, FireWire, video, audio, and networking. The chipset will be varying in performance, compatibility, and stability.
Choose a flexible board
The motherboard which you are choosing should perform all kinds of settings and it should support the other features too which you need to be expected. The motherboard should support the processor and even it should extend its support to the speed. If the motherboard is offering a full range of speed then it will give you more flexibility when you want to upgrade your processor in the future.
Choose the board which supports the processor
If a chosen motherboard is supporting a particular processor, then it doesn't mean that it will support all other kinds of processors present in the system. Some models of motherboard will support the slower model of the Pentium 4 processor but not the fast one. Some will support the fast processor but not the slower one. So while choosing a keyboard make sure that it is supporting all the processors.
Choose the board which supports the memory you need
A motherboard has a certain number of memory slots so it will accept the memory modules only up to some specific size. So while choosing the memory you should not assume anything of how much memory it supports and shouldn't install the largest supported module in all the memory slots. If a motherboard is supporting four memory slots then it doesn't mean that you can use all four, you can use only the two modules.
If you are planning to use your system for memory-intensive tasks then make sure that your motherboard supports at least 2GB of RAM.
Choose a board that supports video
The motherboard will be varying while choosing the video adapter and some motherboards may allow using embedded video adapter but there will no provision for the separate video adapter card. If you are planning to use AGP or PCI Express video adapter card, then the motherboard should support the embedded video along with the special expansion slot. Even if you think the embedded video is sufficient, don't prefer the motherboard which doesn't have a separate video adapter card.
Components to check while choosing a motherboard:
Form Factor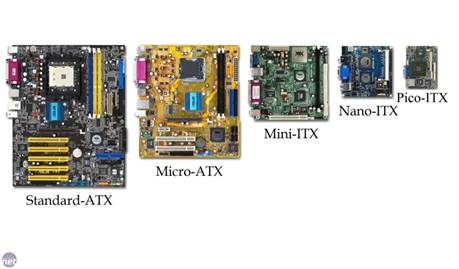 When you are confused about the size of the motherboard then you can measure your old motherboard size and based on that you can prefer the new one. You can prefer the ATX board as it will come with several expansion slots so it will be useful. There is also a micro ATX board which will be smaller in size and contains a reduced number of expansion slots.
Processor Socket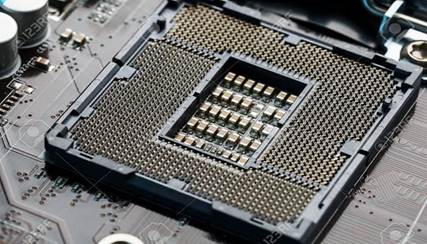 There are a lot of processor sockets that have been used but now the most used sockets are LGA, PGA, and BGA. In these, BGA sockets are not mostly used as it is permanently attached with the motherboard so it can't be serviced or upgraded.
RAM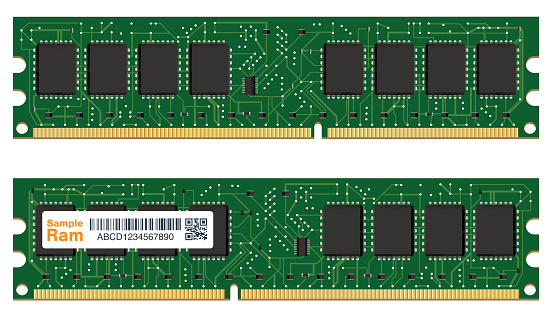 The motherboard you choose will determine the Random Access Memory (RAM), and it would be better if you choose a board that will support 16GB of RAM. Even though you won't use it, it will be helpful in the future, and also look for 4 or more memory slots. So that you can able to install 2 RAM modules and you will have a spare room for memory upgrades.
PCI Slots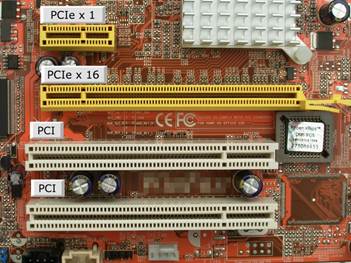 PCI slot is a connection or port and it is an expansion slot that allows the expansion card to be connected. The motherboard offers standard PCI slots and smaller PCI Express slots and based on our usage we can choose the slots.
SATA
The number of SATA ports on the motherboard is very important, as each SATA port will allow you to connect to the optical drive and storage drive. So motherboard should have all the SATA ports and also make sure the motherboard offers SATA 6 gigabytes standard that is SATA 3.0.
Bottom Line:
You can consider these steps while choosing a motherboard, as it is the only component through which your system will work. Also, if you want to make your system clean and work better then choose a motherboard with USB ports and a fan that is placed on the side rather than arranged vertically. This will help your system to build clean in an easier way.