Top 5 Benchmarks SSD That Are Par With The Benchmarking Standards
The most important hardware component of your system is the drive that holds the operating system. When compared to the hard drives, SSD offers high performance and it is most popular these days. SSD performance can be determined by several factors and here are the top 5 benchmarks SSD.
Top 5 Benchmarks SSD:
Samsung 970 EVO Plus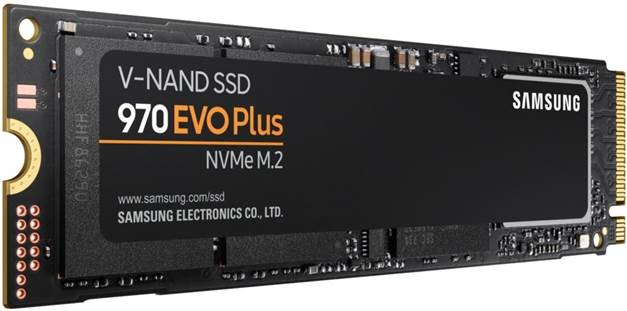 When this Samsung 970 Evo Plus has launched, the users become attracted, and also it got famous in the market within a shorter time because of its higher speed and new silicon. When compared to the other SSD drives in the market, it is one of the fastest drives. The reason for preferring this drive is it comes at an affordable rate and also it offers high performance.
This PCI 3.0 version comes with a capacity of 500GB and also its major drawback is its SSD technology used. This version is using the same Samsung Phoenix Controller which was used in the previous version but its performance is far better. Also, when compared to the other SSD drives it passes the real-world testing quickly and can handle tough workloads.
This drive will be recommendable for those who prefer a great drive, smartly spaced, and well-made which comes under the competitive price. Also, its excellent software packages and black PCB are the other recommendable features. It comes with a warranty of 5 years.
Crucial MX500
This is considered the best consumer SATA SSD alternative and it is available in different capacities such as 250GB, 500GB, 1TB, and 2TB. Also, it has a warranty of 5 years.
The main advantage of choosing this SSD is that it has a mainstream performance, comes at competitive pricing, and also includes an SSD toolbox and cloning software. Other advantages include are; its host power failure protection that is its hardware is AES-256 encrypted. Its TCG is Opal 2.0 SED support.
If you don't like NVMe and still want any SSD drive that depends on the SATA performance then this Crucial MX500 will be the best option to consider. It offers high performance and also it has stronger reliability. It is the best benchmarks SSD for gaming and its offer bandwidth limit is 600MB per second. This Crucial drive holds the best value option and also it comes at an affordable price. Even the function of this drive will make you happier as its boot drive performs great even though it comes without M.2 sockets.
Addlink S70
If you are looking for an SSD that should offer blisteringly quick read and write speed but should come under an affordable rate then this Addlink S70 will be the best option to consider. It is considered to be the best SSD for gaming and also its available capacities are 256GB, 512GB, 1Tb, and 2TB.
The main reason to consider this SSD drive on your list is, this drive will offer great value, and it comes with a top-end PCIe 3.0 performance and has excellent endurance. This drive consists of a Phison SSD memory controller and Toshiba's 3D TLC memory so this drive will be easily recognizable among the users. When it comes to the price, it comes at a highly competitive price when compared to the other drives.
It offers great performance and also its 512GB making the drive one of the best SSD to build your system. It also comes in the 1TB capacity and it would be difficult to get such drive at this lower cost.
Read more:
Top 5 Common Motherboard Mistakes And Solutions To Each Of Them
Adata XPG SX8200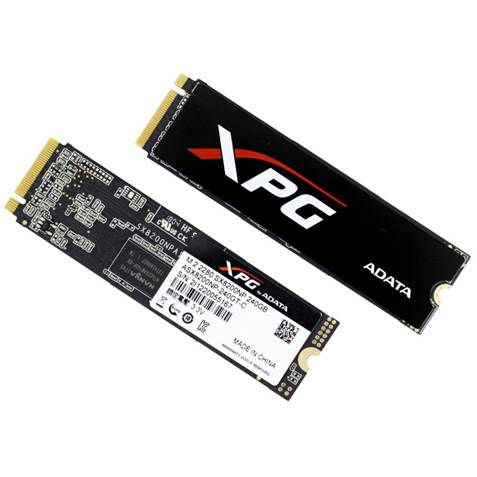 This is one of the best drives on the list because it offers high performance at a reasonable price. It comes under the capacity of 240GB, 480GB, and 960GB and 5 years warranty are available for this drive. The two main reasons for considering this drive are its stellar performance and its affordable price.
If you are looking for an M.2 drive that offers high-speed and lower costing then Adata XPG SX8200 will be the best to pick. It is considered one of the best drives in the market, as it is the fastest drive when compared to the other SSD drives. You can find the driver that is faster but when it comes to the price, this SSD drive will stand on your list as it handles the raw price to performance ratio very well.
Also, you won't get a PCI express M.2 SSD at an affordable rate, and it has a strong value in the NVMe drive space.
Samsung 860 PRO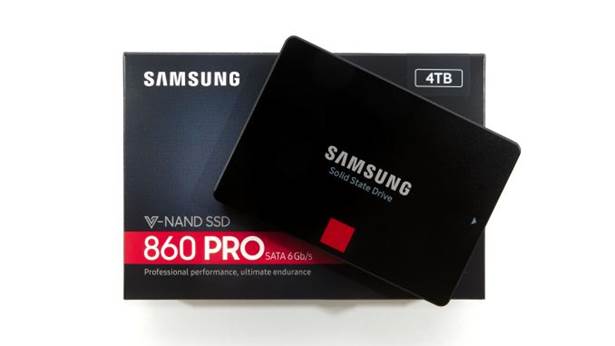 This is the best consumer SATA SSD, and the available capacities in this drive are 256GB, 512GB, 1TB, 2Tb, and even 4TB. Here you can get a warranty for 5 years.
This drive becomes more famous and popular in the market because of its highest SATA performance for sustained workloads; high endurance, consistent performance, and it also includes SSD toolbox and even cloning software in its list that also includes TCG Opal and eDrive encryption support.
This SATA interface will offer you the highest performance and endurance that you won't get in other drives. This Samsung 860 PRO is the best drive to buy as it consists of 64L MLC V-NAND and this is the main thing that is taking this drive to the top of the list in benchmarks and also in the features of endurance. The endurance figure can be as high as up to 4800 TBW. This will be the best option for the business with deep pockets as it costs a little expensive. Also, it offers the best security features.
Bottom Line:
There is a lot of benchmarks SSD available in the market, but before buying an SSD the most important thing to consider is its performance, speed, and price per gigabyte. Also, the technical features like flash memory and controller also make the SSD great.