Top 5 Lenovo Laptops With Touch Screen And Review Of Each Laptop
Lenovo became the first world's top PC maker, and the company has developed its business by improving its technologies and also acquired Motorola Mobility from Google. They also launched a wide variety of touch screen laptop collections including the mainstream notebook, 2-in-1 hybrid, and gaming machine which comes in different styles at a reasonable price. Here are the lists of top 5 Lenovo laptops with touch screens, and these laptops are selected not only based on the touch screen but also based on the performance and portability. It offers a lot of versatility than traditional laptops.
Top 5 Lenovo Laptops With Touch Screen:
Lenovo ThinkPad X1 Carbon Gen 7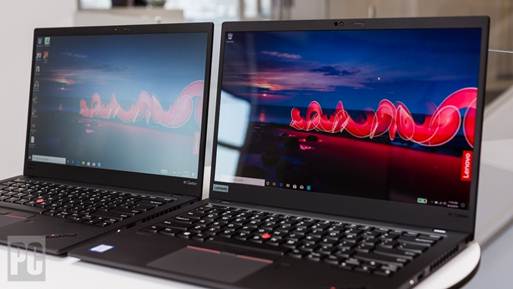 This advanced-feature packed touch screen Lenovo laptop is mainly launched to help a lot of businessmen out there. This is the latest version of Lenovo ThinkPad and it is considered an ultraportable business laptop. Also, this laptop has some unique and best features such as a comfortable keyboard, IT security, TrackPoint, and manageability features. Other attractive features of this touch screen laptop are, face recognition and HDR-enabled 4K glossy screen.
This latest and advanced feature laptop contains some unique features which are making it different from its previous versions such as Flagship T-series, it is lightweight which weight about 3.7 pounds, slim design as the thickness measures about 0.7 inches, and the combination of magnesium ad carbon fibre display.
This lightweight laptop provides two displays that come with and without a touch screen. But the displays are matte finished and it supports Dolby's vision for high-quality images and videos, and the battery life is very long. This laptop has won many awards and recognition as it would be the best choice for high-end business people.
Lenovo Yoga C940
This Yoga C940 touch screen Lenovo laptop is a 2-in-1 laptop and this is known for its fast performance and long battery life. This laptop is enriched with innovative features, it's a sleek and premium designed display with vivid 4k and 1080p and crisp and dynamic speakers.
Lenovo Yoga C940 is a new model touch screen laptop that comes with a top bezel which makes the lid easier to open and also covers the space between the webcam and display. It comes in two attractive bright colors such as Mica and Iron Gray. When it comes to displaying it offers two options, one is a 4k panel and the other is 1080p. Both can view high-quality images and videos but the 4k display is sharper and colorful.
The laptop is equipped with 10th generation Intel Core i7 and has RAM of 16GB so it offers excellent performance. When compared to the graphic, this version of Yoga has better graphics than the previous versions. It comes with two additional speakers that deliver full and clear audio; and also has a decent webcam and long battery life.
Lenovo Chromebook Duet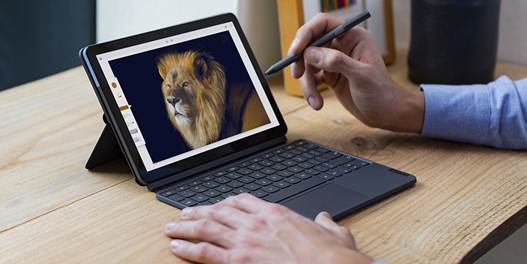 If you are looking for a laptop with all the latest features but at a cheaper rate then this Lenovo Chromebook duet would be the best option to consider. This detachable 2-in-1 laptop is the long-lasting Chromebook laptop on the market and its battery life is an excellent feature to consider.
The display is 10.1 inches; which offers a kickstand and along with that, you will get a cramped keyboard. The display delivers both sharp and vivid high-quality images and videos, and its ideal size making to carry wherever we want. This budget-friendly laptop also boots in 8 seconds and the Duet mostly work on the Chrome and Google web apps.
You can use this as a tablet or if you want a laptop then popup the screen on the kickstand and attach the keyboard magnetically on the touchpad. The best thing is it comes with a 12-month free Google membership with 100GB of cloud storage. It would be the best option for those who are looking for a portable and high-productivity device.
Read more:
Top 5 Laptops With Touch Screen – A Wide-Ranging Buying List
Lenovo Flex 5G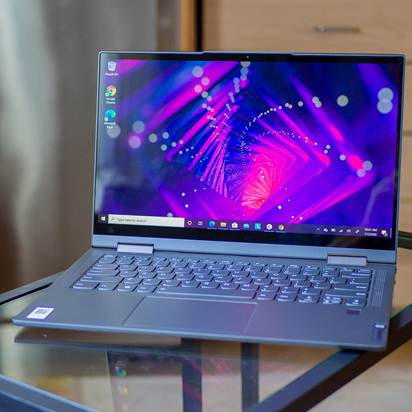 Lenovo has taken a step further by introducing the Flex 5G laptop which has 5G connectivity. The most beat features of this touch screen laptop are 256GB of UFS 3.0 storage and it is powered by ARM so it becomes famous among the people. This laptop is a convertible system that means it can be used as a touch display and you can able to rotate this into a tent, stand, and tablet mode.  It also comes with active pen support.
This 2-in-1 touch screen laptop is the world's first premium 5G laptop, which comes with a 14-inch FHD wide-angle touch screen display. The performance of the system is excellent and the ultra-fast 2.84 GHz processor provides maximum speed wherever you go. It offers high-security features such as crypto, enterprise-grade security, and hands-free login to stay secure. Also, it includes one year of Microsoft 365 personal.
So, apart from these features, you can consider this touch screen laptop for its 4G and 5G unlocked sim, sleek design, fast performance, attractive display, and long battery life.
Lenovo Yoga Slim 7i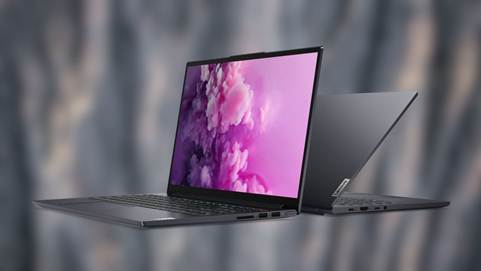 This Lenovo touch screen laptop comes with a modern and latest 10th Gen core processor and it is considered as one of the best premium windows Ultrabook. If you are looking for a laptop with a slim design and lightweight then it would be the best option to choose. It comes with a stylish portable design and reliable performance which is attracting a lot of users.
This Yoga slim is a thin classic laptop that consists of all necessary ports. The keyboards are provided with large keycaps and also with backlighting, so it offers a comfortable experience while typing. Also, there are two speakers located on the side of the keyboard and the power button is on the side with the ports.
The display is a 14-inch and 1080p display that shows high-quality images and videos with more color and brightness. The performance is an excellent feature to notice so you can use this for daily work. The battery life is good and it is called an all-rounder laptop.