Top 5 Laptops With Touch Screen – A Wide-Ranging Buying List
Laptops with touch screens should be highly responsive to the touch gestures, it should support the digital pen input, and attract the users with their vibrant colors and radiant brightness. Touchscreen laptops adopted modern technology and there are varieties of categories listed in the touch screen laptop list with some unique features.
In this laptop, you not only experience the touchscreen functions but also it will provide high performance and portability. If you consider buying a touchscreen laptop then there are plenty of options available, and here are the top 5 best laptops with a touch screen.
Top 5 best laptops with touchscreen:
HP Spectre*360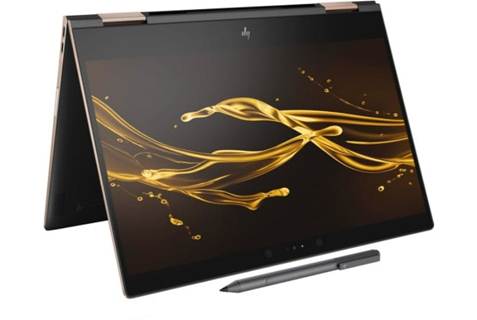 This HP laptop with a touchscreen has arrived in 2020 with a stunning and ultraportable design. It comes with a 13.3 inch and 1080p display screen, with a slim bezel that can be folded back for tablet use. This will be the best option for an artist as they can craft their masterpiece on this sleek machine. Another important and unique feature of this touchscreen laptop, it comes with a fantastic keyboard and all-day battery life.
The performance of this laptop is fast and it has a stylish and high-quality finish. This HP spectre laptop also comes with a lot of features include security features, facial recognition camera, and a fingerprint scanner. It offers 8GB of RAM and 256GB of SSD, and if you want you can change these picks according to your use. There is an advanced technology called an internal IR thermal scanner which will let you know the reading of how hot the machine is. If you are looking for a good laptop and it would be the best choice for Professionals and Perfectionists.
Lenovo Yoga C940
This 14-inch best touchscreen laptop comes with a slim, premium design and it is named for its fast performance. It comes with a subtle design improvement and longer battery life, and the 10th generation Intel processor makes this laptop unique.
The 360 degrees make the laptop into a proper tablet, and it comes with 1080p and 4k displays which are crisp, vibrant, and bright. Also, it offers full-HD and ultra- HD; if you care about the battery then you can use an FHD display. It includes some extra features like a webcam cover, slot, and a fingerprint sensor. And the touchscreen laptop also provides a rotating soundbar with two additional speakers, a comfortable keyboard, a touch pen, and a TrueBlock privacy shutter. Also, its internal features are well-built so the performance of the system will be great.
This fairly thin and light laptop can be easily handled and also the price will be cheaper when compared to the other laptop. With this laptop, you can experience 3D audio of Dolby Atoms and enter the world of vibrant sound and color.
Microsoft Surface Pro 6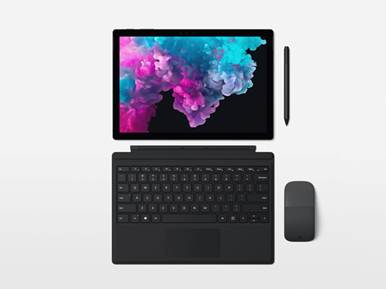 Microsoft surface pro 6 is the best laptop with a detachable screen, and the laptop is noted for its best performance. It would be the best option for travelers as the laptop can accompany them. The display will treat you with saturated and lucid images, and it has a kickstand at the back which will help you to tilt the display and you can use it like a drafting table.
In this model, they have extended its life and its quad-core CPU performs in an excellent and better way. The matte-black finish thin magnesium laptop is launched in recent time, and its designs are excellent and attractive. Other features of this system include, it comes with two front-firing speakers, and the sound is clear and loud. The keyboards come with a comfortable design and it offers smooth gestures so that the users can able to use it without any difficulties. Buying the surface pen is worth necessary, as it has a high level of sensitivity so it can be handy.
Read more:
Top 5 Asus Laptops Touch Screen – A Complete Buying Guide
LG Gram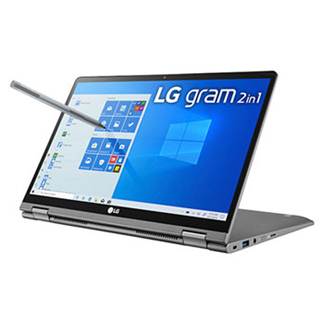 This lightweight laptop is the high capable touchscreen laptop in the LG Gram. Most people prefer this touchscreen laptop because of its lightweight and the bold and crisp touchscreen display comes in a 15.6 inch. The display will be bigger and also the touchscreen of the display is more accurate and responsive.
The keyboard is more comfortable and enough space is provided between the letters. The other impressive feature is its battery life which is impressive and all the internal features are well-built inside the small and light body. Even though the lightness is attracting everyone, most people prefer this because of its durability. So, you can use this system for everyday use as it comes with a high-durability feature and it can withstand the workload.
This touchscreen laptop will be the best solid performer and even though the cost is a little bit high, it comes with great and best features. This ultra-weight and ultra-light laptop will be the best option for people who are frequent travelers. You will also get the fingerprint option in the power button.
Asus ZenBook Pro Duo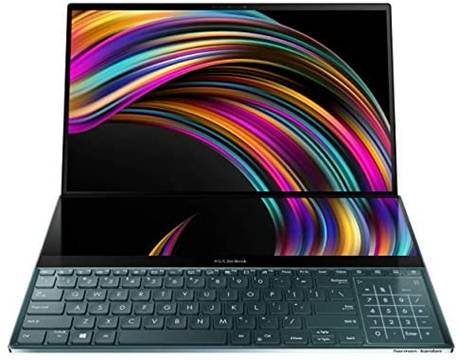 This touchscreen laptop will be the best and it will be the people's favorite as the ZenBook pro will give cutting-edge features and versatility. It has a display of 15.6 inches which is a nano-edge touch display and it is the centre of attraction in this laptop. The display has a resolution of 1920*1080, and when compared to the other flagship laptop this laptop has a lower pixel count.
But, the super-slim bezels feature and wide viewing angle making the display impressive and it can tilt to 178 degrees which gives a cinematic feel. The processor of the laptop is a 7th generation i7 quad-core processor and the storage of the system is 16GB RAM. If you want to experience a better display then Asus will provide you the two USB-C ports through which you can connect to the two different external monitors.
This touchscreen laptop also consists of a high-efficient dual fan system which will keep the device cooler so we can use it daily. This laptop is packed with a lot of innovation.