When you are using a desktop or laptop computer, you want the welcome screen to look good. Hence, everyone searches for some good wallpaper. The default wallpapers of Windows 10 are quite common. Hence, people search for innovative and unique wallpaper. Some people like to have wallpapers on the computer screens as per their moods. Some users like to change wallpaper frequently. So, there is no doubt that wallpapers are important. Hence, it is important to know the steps to change the wallpaper of Windows 10. Additionally, it is also crucial to know some apps for changing Windows 10 wallpaper.
How to Change Windows 10 Wallpaper?
Changing the background of your Windows 10 system is a step-by-step task. For accomplishing this, you need to follow the steps that are described below.
The first step is clicking right on the desktop, and then you need to click on "personalization". It will open the background settings.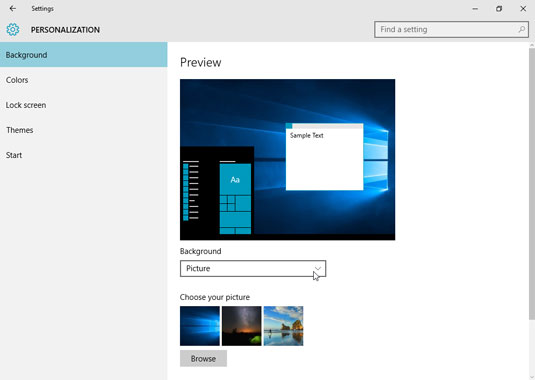 The next step is clicking on "Background". Once you click the background, you can see many photos on the right-hand side of the screen. The photo you click will be applied to the background for a temporary period.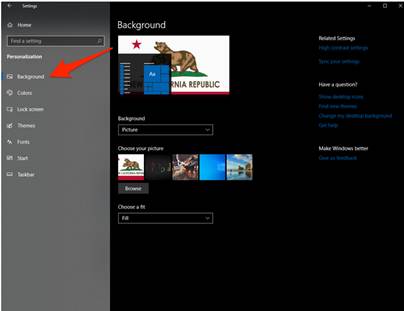 Now, you need to click on "Browse". As you click on the browse option, you shall be able to browse images that have been saved in your computer drive.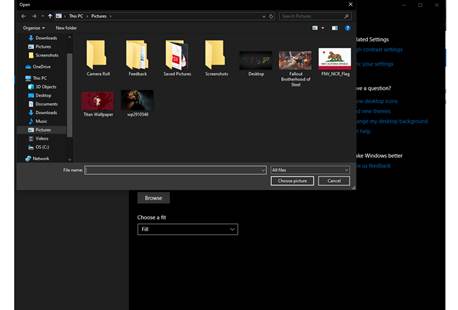 You can select any photo that has been saved in your drive. Once you select the photo, it will become the background of your desktop screen.
You should repeat the steps mentioned above when you want to change your desktop background again.
Shortcut Step for Changing the Desktop Background
If you want to change Windows 10 wallpaper, you can conclude the task in two steps. This shortcut method has been described below.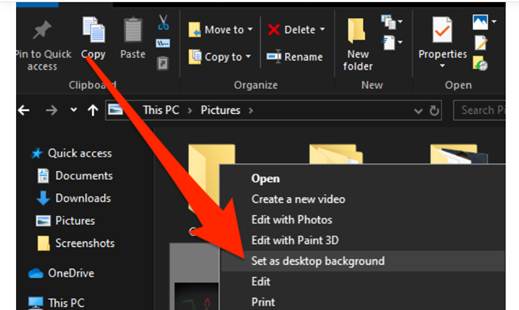 If you want to make a particular image of your desktop background, you need to locate the file on your computer.
Once you locate the file, you need to right-click on the file. From the drop-down menu, you need to click on "Set as desktop background".
Read more:
NVMe Versus SATA – Basic Features You Need To Know Before Buying Anyone Of Them
Top 5 Windows Wallpaper Apps in Microsoft Store
Dynamic Wallpaper for Windows 10
This application is exclusively developed for the Windows 10 operating system. If you have a backdated version of Windows OS, this application would not work. This application contains wallpapers from different sources, including 500px Pulse, 500px Macro, Bing, NASA Astronomy, etc. You can enrich the collection of this app with your own images. This app is useful for changing wallpapers daily. You do not have to go for the manual steps. The app will change the backgrounds automatically every 24 hours. Using this application is completely free. You do not have to pay for any services provided by the app. It allows users to add a location filter. Adding location will help you to get daily new images from a specific region or location.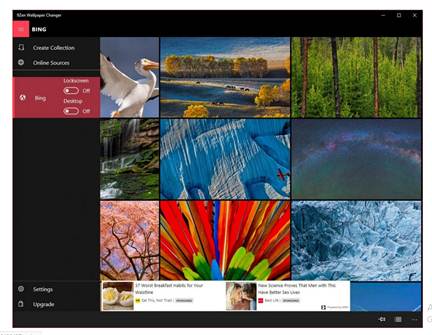 9Zen Wallpaper Changer is one of the most feature-rich applications for Microsoft users. This application can be found in the Microsoft Store. You can install the app on desktop and handheld devices. This app contains a rich image gallery that comes with many interesting photographs. You can also get a location filter with this application. Hence, you can set daily wallpaper locations from a specific region. Using this application will not cost you anything. However, there is a premium version of the app. The premium version comes without any advertisements. Ads with the free version of the app can be annoying at times. They can also turn your computer sluggish.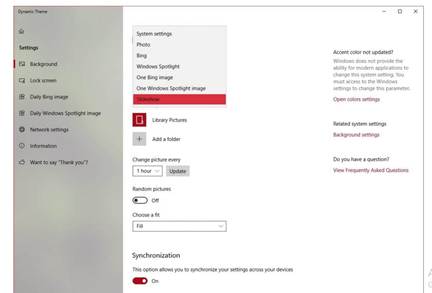 If you want daily unique and attractive Windows 10 wallpaper on your desktop background, you can choose this application. Dynamic Theme Wallpaper is a perfect application for updating your desktop wallpapers. The most important thing is the user-friendly interface of this application. It mimics the Windows 10 interface nicely. Hence, it feels like a built-in application for Windows 10. Installing this application will not make your system slow. Nevertheless, the app takes minimal loading time. The app gives you the option to set the image source for your background images. Users can choose either Bing or Windows Spotlight image. Dynamic Theme Wallpaper is a free application.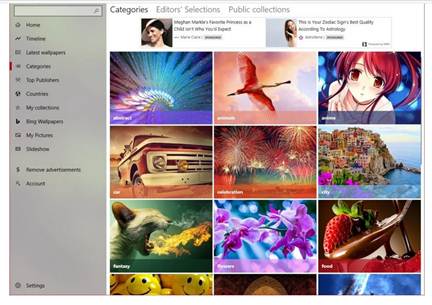 Wallpaper Studio 10 comes with a large collection of images that you can set as backgrounds for your Windows 10 computer. Since it has a huge collection of images, it comes with image categories for aiding the users. Some of the notable categories include life, car, funny, sports, abstract, nature, etc. Using this app, you can change the wallpaper of the desktop anytime. If you want to get new wallpaper daily, you can schedule wallpaper changes. The wallpaper will be changed automatically. For using this application, you do not have to pay anything. However, the free version comes with annoying ads which can also often turn your computer sluggish. If you want to get rid of those ads, you need to switch to the premium version. It costs only $1.34 for switching to the premium version.
Splash! – Unsplash Wallpaper App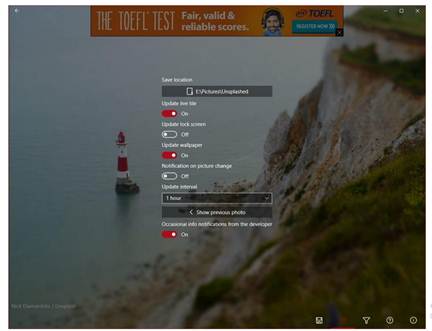 Unsplash is a source of stunning images for internet users. With the advent of time, it has become popular among photographers, designers, etc. Unsplash contains a large collection of various images. "Splash!" is an application from Unsplash. You can use this application for changing your wallpaper daily or frequently. The major highlight is that Splash comes with many high-quality images. Since it uses the image library of Unsplash, it comes with many high-quality and stunning images. Another reason to use the app is user-friendliness. As you install the app, your desktop wallpaper will get changed automatically. It can automatically change the wallpaper every hour. You can schedule the time for changing wallpaper too. The app also features dark and light themes.
There are many such applications for changing the wallpaper of the Windows 10 computer. Most of them are free applications. However, there are a few premium apps too. You should choose an app that comes with advanced features for scheduling wallpaper changes. Nevertheless, the app must have an excellent collection of images.